Jun 30, 2021 06:21 PM Central
Kimberly Engle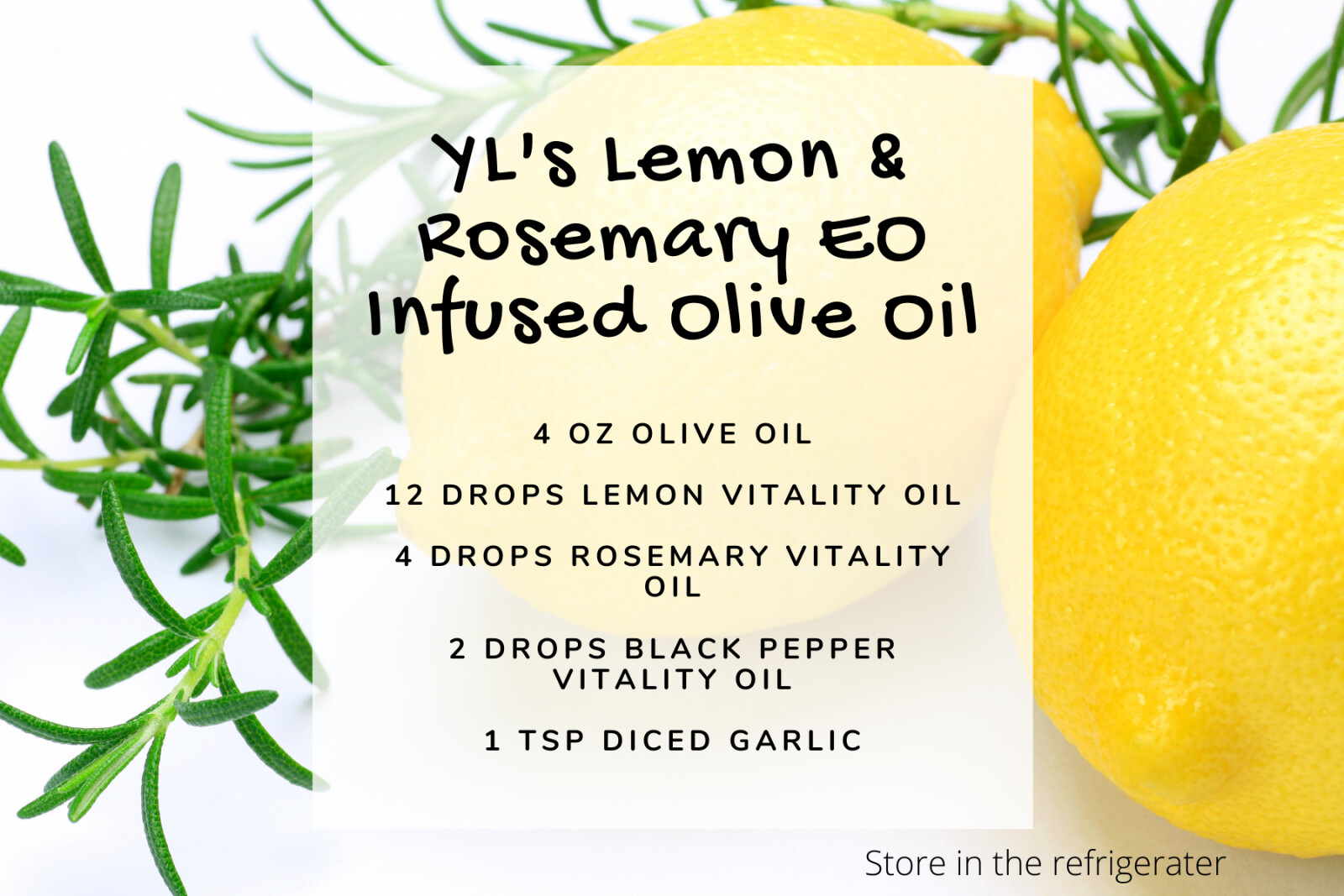 ---
*This article may contain affiliate links to retail sites, such as Amazon. Using these links won't cost you additional money, but I may earn a small amount with each purchase. Earnings go to help cover the cost of this website, and I thank you for your support!
Infused olive oils make great gifts...and they're equally as great to keep for yourself!
This recipe makes a 4 ounce bottle, which is just enough to drizzle over an entire 9x13 pan of veggies for roasting or several pieces of meat (chicken thighs are our favorites). It's fantastic for pan frying veggies (we love squash done this way) and you can even fry eggs in it too!
Be sure to add salt and pepper to taste to your dish.
---
Ingredients:
1 tsp diced garlic
Mix well and add to a 4 ounce glass bottle
like this one
(never use plastic with citrus oils). Store tightly sealed in the fridge.
Use this blend to:
Top veggies for roasting
Pan fry meats, veggies, eggs, etc
Add to white wine vinegar to create a marinade
Drizzle over salad greens
Ever wonder which olive oil is best for your cooking?
This article
helps break all of that down. Here's a
link
to one of the olive oils they recommend.
Ready to take it up a notch?
Try making a bunch of these to give as gifts! Purchase this 16 pack of 5 oz Glass Bottles at a great price. They even have a heat seal option for a professional looking finish.